I took these last night at the Thursday night knit group at panera.
This is Gloria, hers is done in purple and white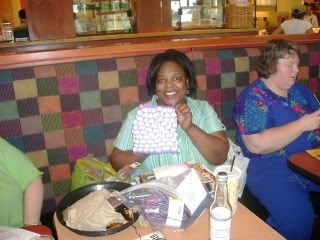 This is Janet, hers is in blue and white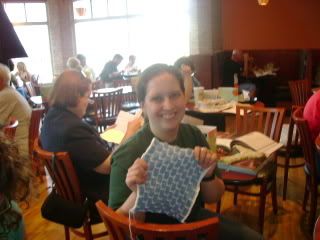 And this one is Maria's,hers is done in red and white. She is new to our group,Welcome Maria!!
you guys did a great job on them!!